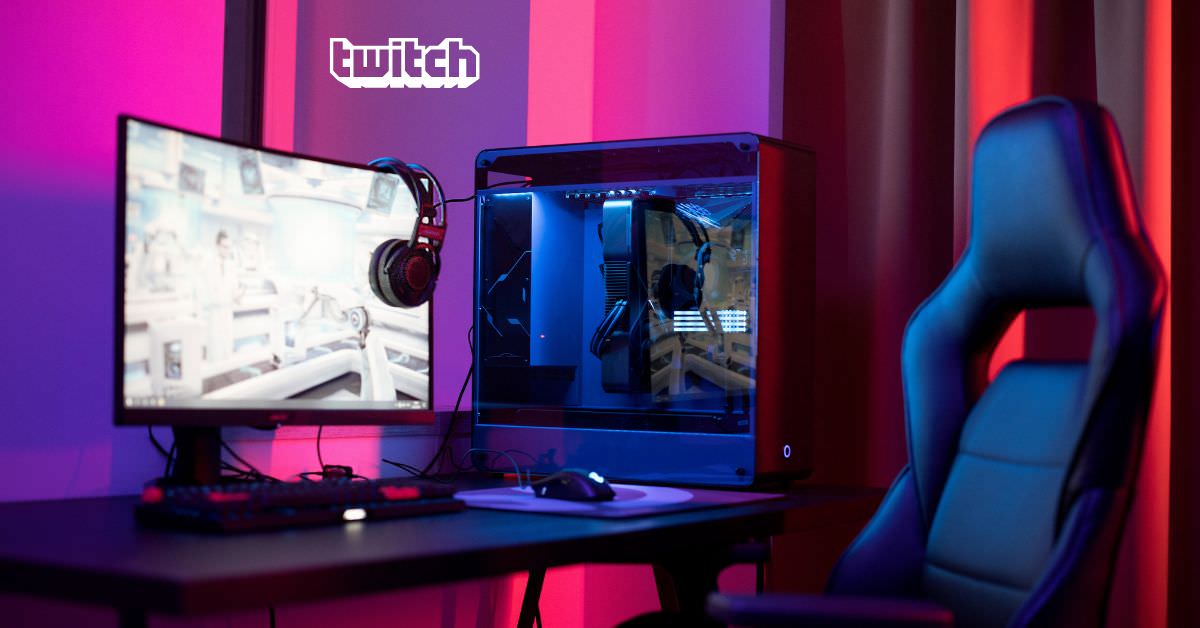 Twitch is a live streaming video platform launched in June 2011. The platform was created as a spin-off of Justin.tv, a general-interest streaming platform created by Justin Kan, Emmett Shear, Michael Seibel, and Kyle Vogt in 2007. The platform allowed anyone to broadcast live video online but was closed and rebranded as Twitch.tv. Initially, Twitch was designed as a platform for Twitch gamers. Since then it has expanded to include other creative content like music, artwork, and talk shows.
Twitch is now the leading platform for live streaming boasting more than 140 million unique monthly viewers and more than 2.2 million monthly broadcasters. Their mass growth is attributed to its dedicated community of streamers, viewers, developers and Twitch gamers. These users are creating an ecosystem that supports the growth and success of its creators.
Benefits of using Twitch
Twitch offers numerous benefits to gamers, followers and creators. Followers have unique opportunities to interact with their favourite gamers in real-time being entertained and inspired by their unique personalities, content and gaming setups.
Viewers engage with Twitch gamers and creators through a chat system. The chat feature allows for the asking questions, and financially contributing to the platform with donations or subscriptions. Twitch is consistently adding new and creators allowing viewers to discover new content with endless exploration.
For Twitch gamers there is opportunity to connect with a global audience and build a substantial following. Using live streaming, top gamers engage with their audience in real-time, providing a unique and personalized experience for their viewers. Furthermore, gamers have opportunities to monetise content, making it a viable career option for those building a dedicated following.
How Twitch works for gamers
Twitch works by allowing gamers to broadcast their content live to viewers around the world. Creators choose to stream gameplay, creative content, talk shows, and more whereby viewers interact with gamers using chat, providing real-time feedback and engagement.
To start streaming on Twitch, gamers must first create an account and download the streaming software. Once installed, creators can customize their channel, set up a streaming schedule, and begin broadcasting. Twitch also provides tools to manage channels more effectively like moderation tools and analytics.
Monetising Twitch for gamers
One of the most appealing aspects of Twitch is the ability to monetize content.
There are several ways content creators can earn money using Twitch:
1. Subscriptions
Viewers can subscribe to a Twitch gamers channel for a monthly fee gaining access to exclusive content and benefits.
2. Donations
Viewers can donate money to gamers during their streams, so brush up on those headshots to trigger a fan to make a donation.
3. Ads
Twitch allows gamers to run ads on their channels, providing an additional source of revenue.
4. Sponsorships
Gamers can work with sponsors to promote their products or services, providing a way to generate income through brand partnerships.
Conclusion
Twitch is a powerful platform for creators and viewers alike, providing unique and engaging ways to connect with others around the world. The platform's growth can be attributed to its dedicated community of viewers and creators alike. Together they have built an ecosystem supporting the growth and success of the platform. Whether you are a viewer looking to engage with your favourite Twitch gamers or a creator looking to build a following and monetize your content, Twitch provides an exciting opportunity to connect with others, build a following and generate income.