MINOR
Repair Time: Within 4 days
Business Hours: 08:00 – 18:00, Monday to Friday
SERIOUS
Repair Time: 90% within 4 business days / 10% within 6 business days
Business Hours: 08:00 – 18:00, Monday to Friday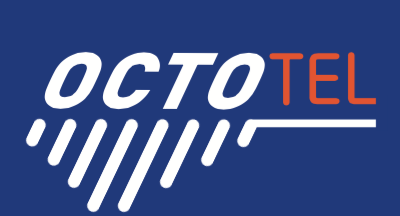 Requests for Credit for downtime will be addresses with Octotel on a case by case scenario dependant on period and severity.
MINOR
Response Time: 8 Hours
Repaired Time: 26 hours
Business Hours: 08:00 and 17:00, Monday to Saturday
MAJOR
Response Time: 4 Hours
Repaired Time: 18 hours
Business Hours: 08:00 and 21:00, Monday to Sunday
FIBRE SPEED
Home services have a 10:1 line speed guarantee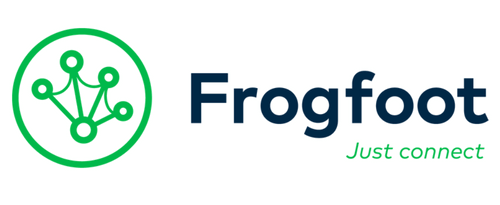 Frogfoot guarantees next business day resolution for any valid faults logged. Access service availability guarantees not available on this service. Frogfoot guarantees a contention ratio of no more than 10:1 on any access services.
SEVERITY 1 – CRITICAL
Effect on Link: Link is down with critical impact to processes and performance.
Symptoms: Primary link; Backhaul; Core or ENNI link is down, Fibre Optic cable network is down and not functional.
SEVERITY 2 – HIGH
Effect on Link: Degradation of service with decreased processes and performance. The fault is impacting customer services.
Symptoms: Slow connection speeds, link flapping or intermittent, aggregation down, access down or diverse service affected (backup path).
SEVERITY 3 – MODERATE
Effect on Link: Minimal impact on services and performance
Symptoms: Change request; maintenance, Intermittent errors or Fibre cutovers. The service degradation or change request related to downtime is expected and has been planned for, or has been mitigated through a work around.
RESPOND
30 Seconds / 30 Minutes
Access to an appropriate technician
30 minutes
25% OF SLA
RESTORE (BH)
Fibre Optic network restored to full operation (temporary included)
48 hours
50% OF SLA
RESTORE (AH)
Fibre Optic network restored to full operation (temporary included)
48 hours
75% OF SLA
RESOLVE
Fault condition cleared on a permanent basis
14 days
100% OF SLA

MINOR
Response: Next Business Day
Resolution: 24 Hours
The ISP Services are still operational but the APT Network is not operating to the APT Network Capacity, affecting the quality of the ISP Services
SERIOUS
Response: In the next hour on the next Business Day
Resolution: 16 Hours
ISP Services are disconnected and/or non-operational for 1 or more, but less than 30% of the Subscribers on the same APT Network
CRITICAL
Response: Immediate
Resolution: 8 Hours
ISP Services are disconnected and/or non-operational for more than 30% of the Subscribers on the same APT Network

PRIORITY LOW
Resolution: 4 Days
Client is not down, but has issues
(Low Light Levels)
PRIORITY MEDIUM
Resolution: 48 Hours
One or a few clients are down.
(Client has a red light on the ONT)
>5 Clients
PRIORITY HIGH
Resolution: 8 Hours
Feeder or distribution is down.
(Multiple clients down in a suburb)
PRIORITY URGENT
Resolution: 8 Hours
The entire network is down.
(Whole suburb is down/backbone issues)

Enterprise SLA:
10Mbps: Best Effort, Next Business Day
20Mbps – 1000Mbps: 99.5%, 4 – 8 Business hours