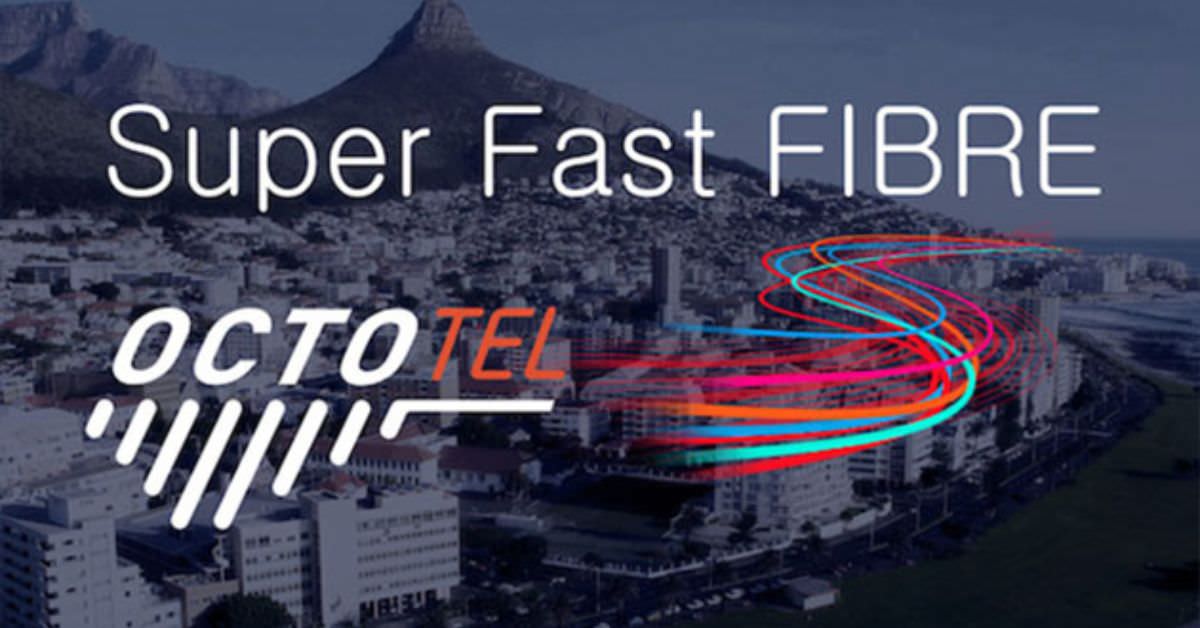 Why FNOs like Octotel are essential
In the digital age, reliable and fast fibre internet connectivity has become essential to our everyday life. South Africa's telecommunications industry has witnessed a remarkable transformation in recent years, with one FNO emerging as a critical player in this landscape, Octotel and their impressive fibre coverage.
More about Octotel
Octotel is Cape Town's largest Open Access Network providing fibre coverage to homes and Businesses throughout South Africa. Their goal is to provide seamless fibre connectivity to over 250 000 Cape Town homes and businesses. Octotel prides itself on affordability and reliability. 
Octotel's fibre coverage network is constantly expanding, and they're committed to bringing reliable, high-speed internet to even more South Africans in the future.
Octotel fibre coverage history
Octotel was founded in 2014 by two South African entrepreneurs, Paul Butschi and Rob Gilmour. They envisioned providing world-class fibre-optic internet to homes and businesses across South Africa, particularly in areas underserved by traditional Fibre Network Operators. The company recognized the growing demand for high-speed internet and set out to bridge the digital divide. Octotel quickly established itself as a pioneer in the fibre coverage space, bringing reliable and affordable connectivity to previously underserved areas.
Their unique brand name
The name Octotel is a combination of two words: "octo," which means eight, and "tel," which is short for telecommunications. The name reflects the company's focus on providing high-speed internet through its fibre optic network, which uses eight fibre strands to deliver faster and more reliable internet to homes and businesses.
Areas covered by Octotel
Octotel primarily delivers fibre-to-the-home (FTTH) and fibre-to-the-business (FTTB) solutions. By leveraging its extensive fibre-optic network infrastructure, Octotel offers lightning-fast internet speeds, exceptional reliability, and low-latency connections. 
What we love about Octotel
Customer satisfaction lies at the core of Octotel's business philosophy. Octotel embraces a robust set of values that guide its operations and shape its interactions with customers, partners, and employees. They strive to understand and meet the unique needs of their customers, providing personalized support and innovative solutions. Octotel believes in transparency, honesty, and ethical practices, fostering trust and long-term client relationships. We can get on board with that! 
Furthermore, Octotel actively contributes to its communities' social and economic development, promoting digital inclusion and empowerment. By partnering with local municipalities, Octotel has extended its network to reach underserved regions, including townships and previously disadvantaged areas. This commitment to inclusivity and accessibility sets Octotel apart as a socially responsible ISP and is why we love working with them.
Conclusion
With a rich history, unique brand name, exceptional service, strong values, and strategic locations, Octotel has become a leading FNO partner to RocketNet.