What Payment methods does RocketNet Support?
Debit Order:
We accept monthly debit orders. You can choose between either the 27th or the 1st debit order run.

Manual Customer Portal Payments:
We accept the following Customer Portal Payment methods –
* Credit & cheque cards
* Instant EFT
* Masterpass
* Snapscan
* Debit Card (via Visa Electron and Maestro)
* SCode (Pay with cash at Checkers, OK, Post Office, House & Home)
Kindly note, that we do not accept EFT Payments.
Please check your emails for our Welcome Letter which was sent to the primary email address on our system.
Below URL is needed to login to your RocketNet Customer Portal:
URL: https://launchpad.rocketnet.co.za
Here is a screenshot of what you can expect when paying using our RocketNet Customer Portal.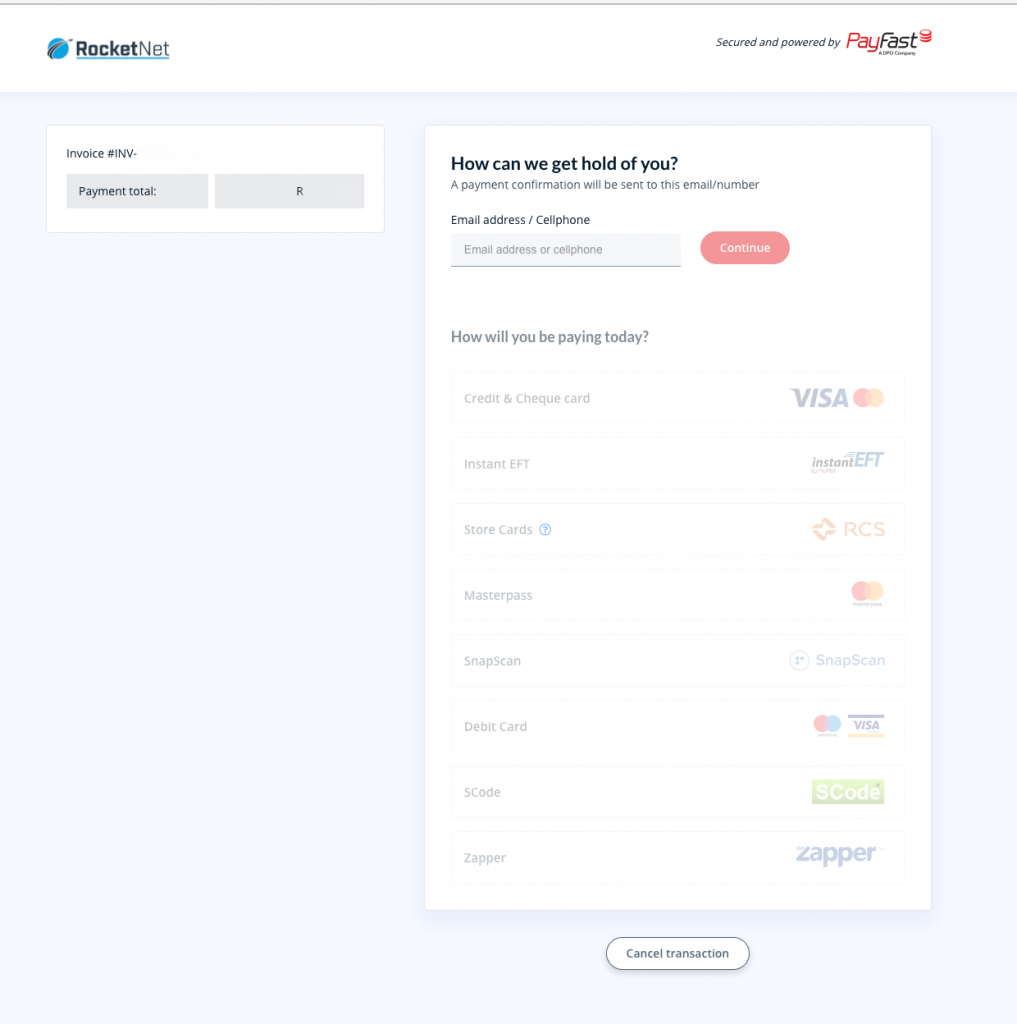 Select the Pay button
For any further questions or queries regarding Customer Portal Payment, please contact us on:
Call or WhatsApp – 0876 100 500
Email: [email protected]