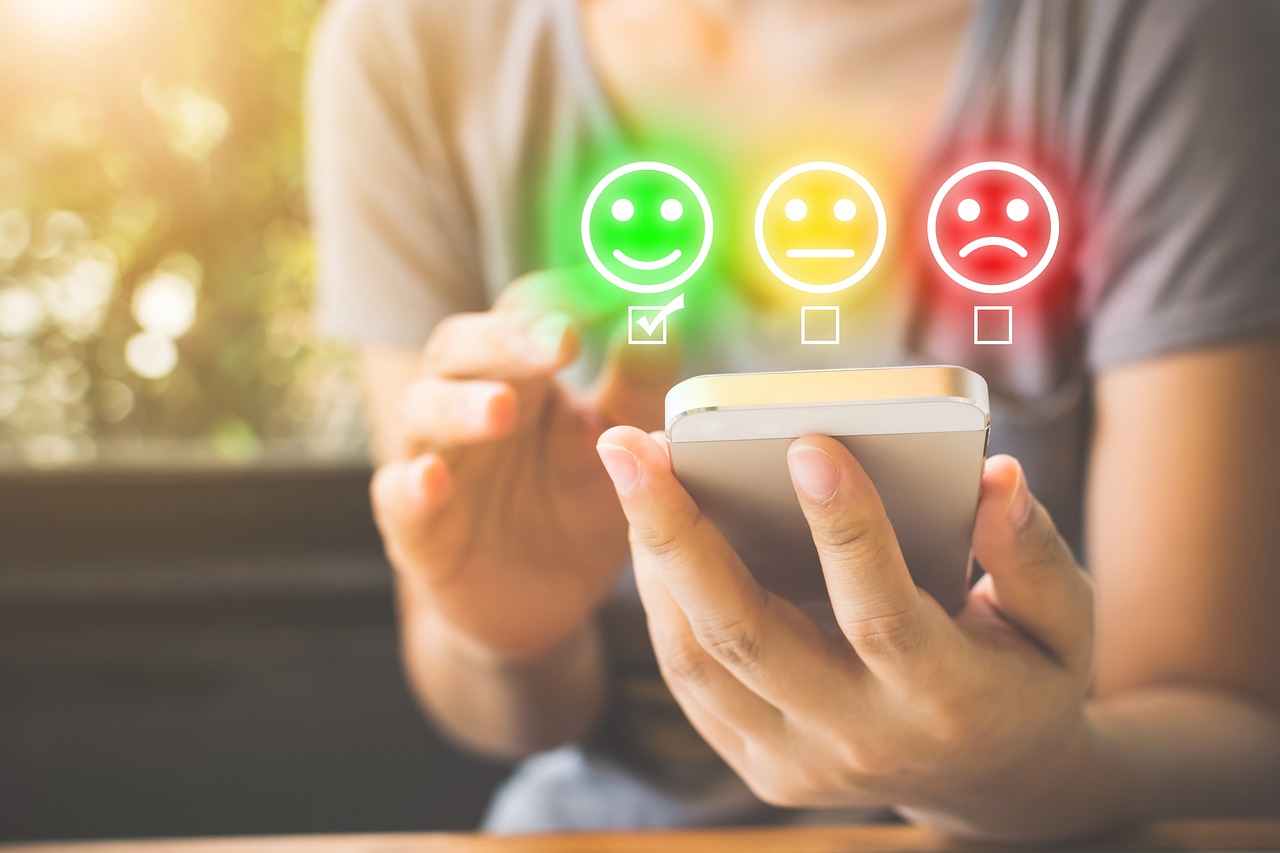 The Challenge
Handling high call volumes and subscriber misinformation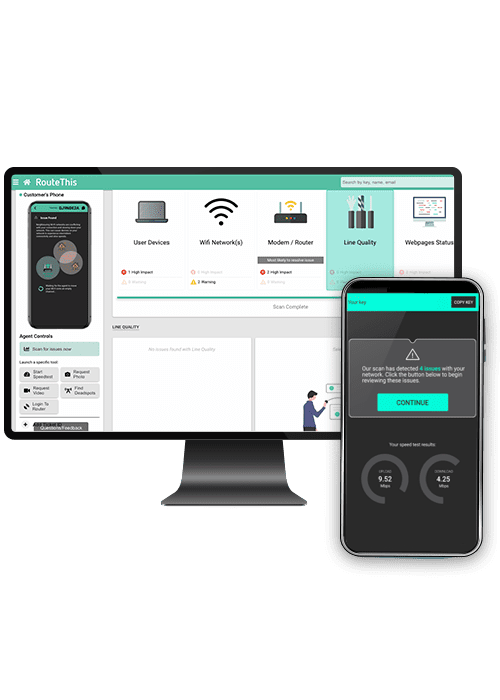 The Solution
Introducing the RocketNet Probe App (RouteThis) to manage customer contact volume and difficulty
To help the support team handle the increase in both volume and complexity of contacts, RocketNet introduced two RouteThis products: RouteThis Resolve and RouteThis Helps.

These products were launched as the encapsulated RocketNet Probe App available on Google Play Store and Apple App Store.

"Overall, the diagnosis and the information that we're getting back from Resolve is really solid; it's very detailed information," explained Swanepoel. "It could eliminate up to an hour's worth of time for a customer support agent on a call."

An additional benefit the RocketNet team has discovered is that the probe app can identify WiFi dead spots for customers who may not understand the physical range of their WiFi network.

"Resolve can pick up dead spots of connectivity anywhere in a customer's home," Swanepoel explained. "Suppose a customer uses a mesh pod system for improved connectivity over a large area. In that case, Resolve will inform the customer if their mesh system set up is the most efficient."

Additionally, Resolve has given RocketNet's agents the unique advantage of finding on-premise problems like cabling and interference. Then, the RocketNet Probe app offers customers a direct connection to their network so they can watch as agents fix issues.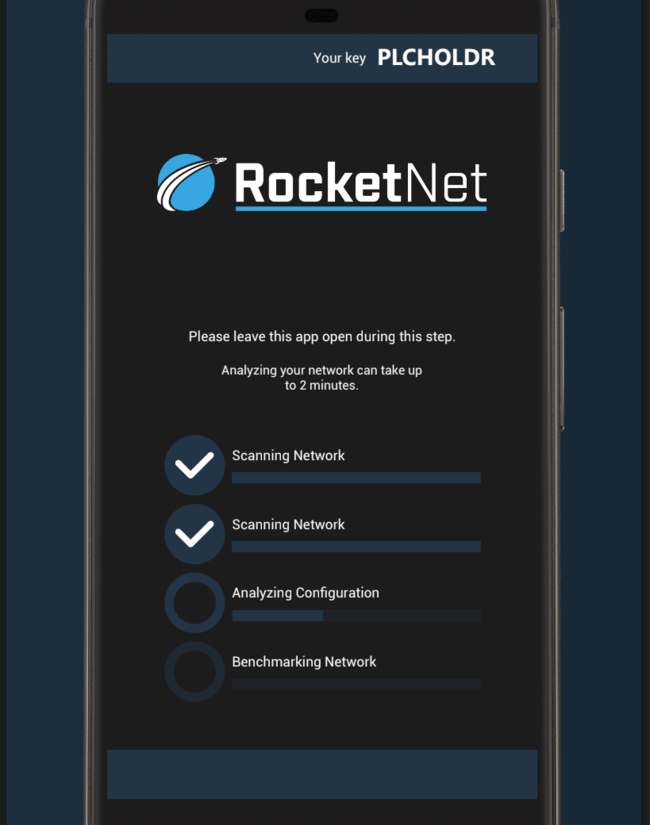 "Our mission is to provide our customers with a great internet experience, and continually investing in technological advancements like RouteThis empowers our customers to be in the driver's seat."
Simon Swanepoel
Founder and CEO, RocketNet
The Results
Higher efficiency, shorter calls, and happier subscribers with RouteThis
Since introducing RouteThis within the RocketNet Probe app the RocketNet team has seen improvements across the board, including:
INCREASED OVERALL EFFICIENCY
RocketNet reduced its support team workload thus further enhancing the quality of their customer experience.
CUT AVERAGE CALL TIME BY 75%
Due to the growing customer base, there has been a resultant increasing support demand. RocketNet has been able to cut average call times by 75% making the team more available to all customers.
INCREASED NPS BY 34 POINTS
RocketNet's support team has seen higher customer happiness and trust, increasing their NPS from 50 to 84, their overall satisfaction rating from 2.9 to 4.08, and their TrustIndex rating from 6.5 to 9.3 as reported on HelloPeter.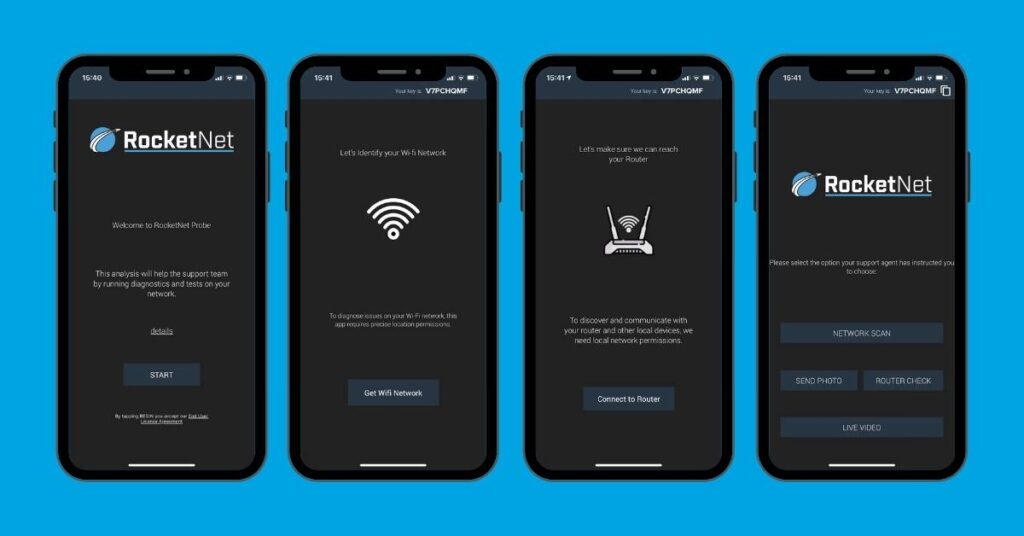 Looking Forward
Following these excellent results, RocketNet and RouteThis continue to develop and enhance the platform to provide additional customer-focused functionality to deliver customer service excellence.

If you are not yet a RocketNet subscriber and interested to find out more about our products and services:
Call or WhatsApp on 0876 100 500
Email: [email protected] and one of our customer experience officers will be in contact.

For existing customers that have not yet added the RocketNet Probe App to their mobile device, please follow the links below to the relevant store for Android and IOS devices.