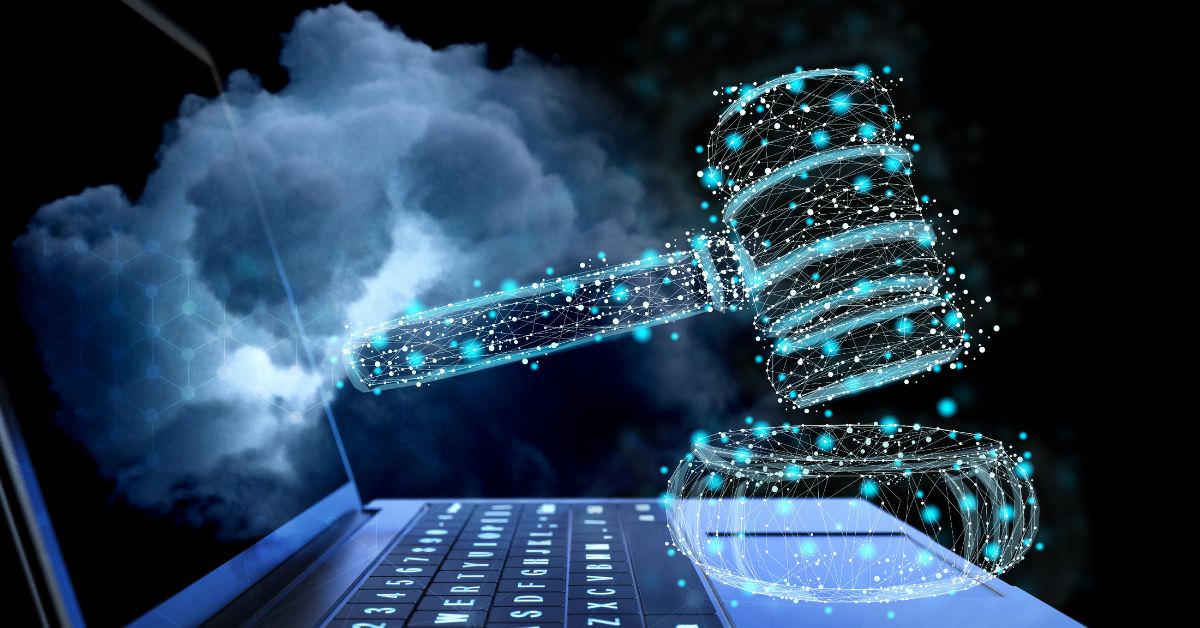 South African cyber laws are detailed and cover many legal areas, from cyber terrorism to posting content on social media.
Hootsuite and We Are Social carried out a study into digital behaviour on a worldwide scale publishing the stats in July 2022, showing that of the 5.03 billion active internet users, 4.7 billion (59%) are active on social media. Governing a small country is a massive task, and managing the online world is even more so. To clarify, that's governance on a gigantic scale and why South African cyber laws are essential.
The South African cyber laws signed into power by the government assist with internet governance and protect online users. Furthermore, if these cyber laws get broken, it's a punishable offence.
The more severe South African cyber laws
The Cybercrimes Bill was passed through parliament in December 2020 and the President signed the Bill into law on the 26th of May 2021. 
The Cybercrimes Act and other cyber laws safeguard citizens from criminals, terrorists and other states. The point is to stop cybercrime and improve the country's security.
Some of the cybercrimes that the South African cyber laws safeguard citizens against are :
unlawful interception of data
ransomware
cyber forgery and uttering
cyber extortion
malicious communications
The penalties for breaking these cyber laws are fines, jail time, or both. If convicted as a cybercriminal, the offender could spend between one to fifteen years in prison. 
Provided police have a search warrant, the Cybercrimes Act allows them to investigate, search, access, and seize anything (like a computer) needed to investigate cybercrime.
South African cyber laws for posting content
In section 16 of the South African Constitution, citizens have the right to freedom of expression without the fear of censorship or discrimination. Further, in section 36, the law prohibits hate speech and identifies it as a punishable offence.
Online hate speech and cyber laws
Introduced by Cyril Ramaphosa in March 2022, cyber censorship laws affect online content regulations. Similarly to section 36, online users must take caution and not break the South African cyber rules that outlaw online hate speech.
Hate speech in South Africa includes:
Harmful communication that infringes on the rights to dignity and equality of a group of people, thus causing psychological, emotional and physical harm.
Hurtful communication that targets groups of people historically subjected to unfair discrimination.
Inflammatory communication intended to incite acts of harm, violence, or war.
Because social media platforms are open to the public, hate speech communicated via these channels falls firmly under the command of this act. As social media users, we must be cautious and sensitive about what we say and share online. Online platforms get used to build up or tear down, and like in the great words of Uncle Ben, 
"with great power comes great responsibility".
Consequently, if online users don't stick to South African cyber laws, it can mean a world of serious trouble for an offender. Steer clear of posting any of the below to keep in line with the law:
Content targeting an individual or an organisation could provide grounds for defamation claims. The person affected can sue the offender for damages.
Employers can take disciplinary action against employees who post or share inappropriate content or hate speech.
The Human Rights Commission can lay a criminal charge for content contravening the Constitution.
Breaking cyber laws can result in hefty fines and jail time.
Create a positive online presence
Keeping it clean and cordial online goes a long way to creating a positive digital presence. Laws are there to govern and protect, but using our instinct for kindness should always take precedence over short rants that end up online, go viral and hurt people.