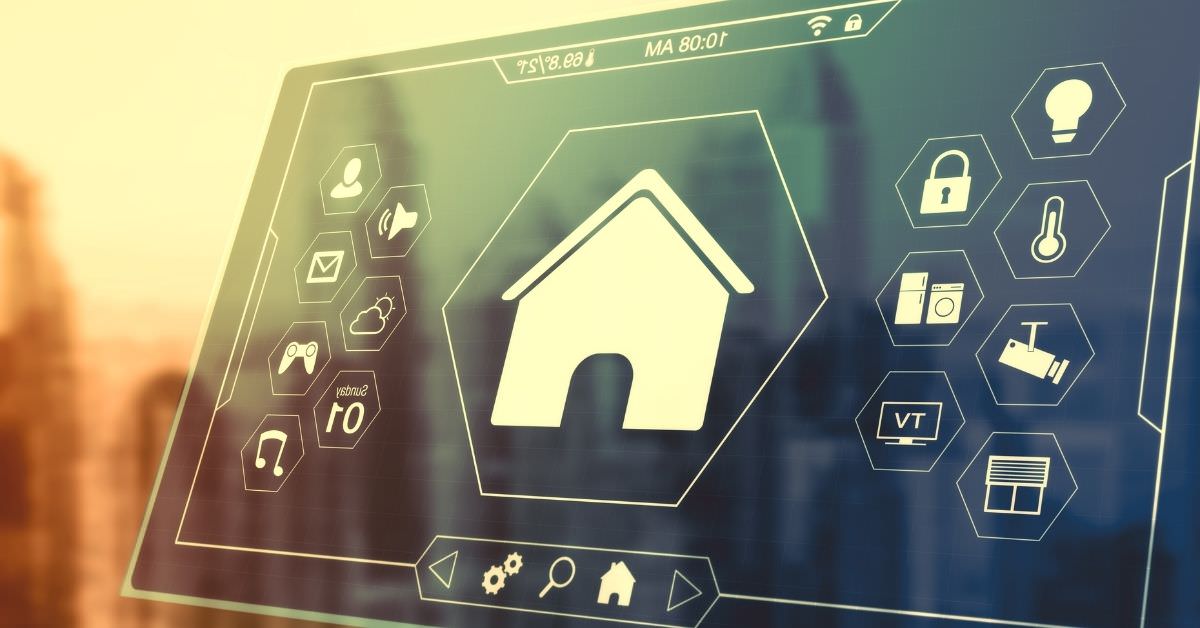 You are in a rush as you leave your house in an attempt to make your flight on time. You forgot to close the garage door and switch off the lights inside the house, but it is too late to go back home. Simple solution, you open your home automation app to access your smart home on your smartphone, close the garage door and switch off the lights. Technology has done it again! It has made your life simpler and safer which is important in today's South Africa.
I am continually being surprised as to what we can automate in our homes, converting 'dumb' homes into smart homes, even in South Africa. And after reading this article I am sure you will want at least one of these automation gadgets as a feature in your new smart home.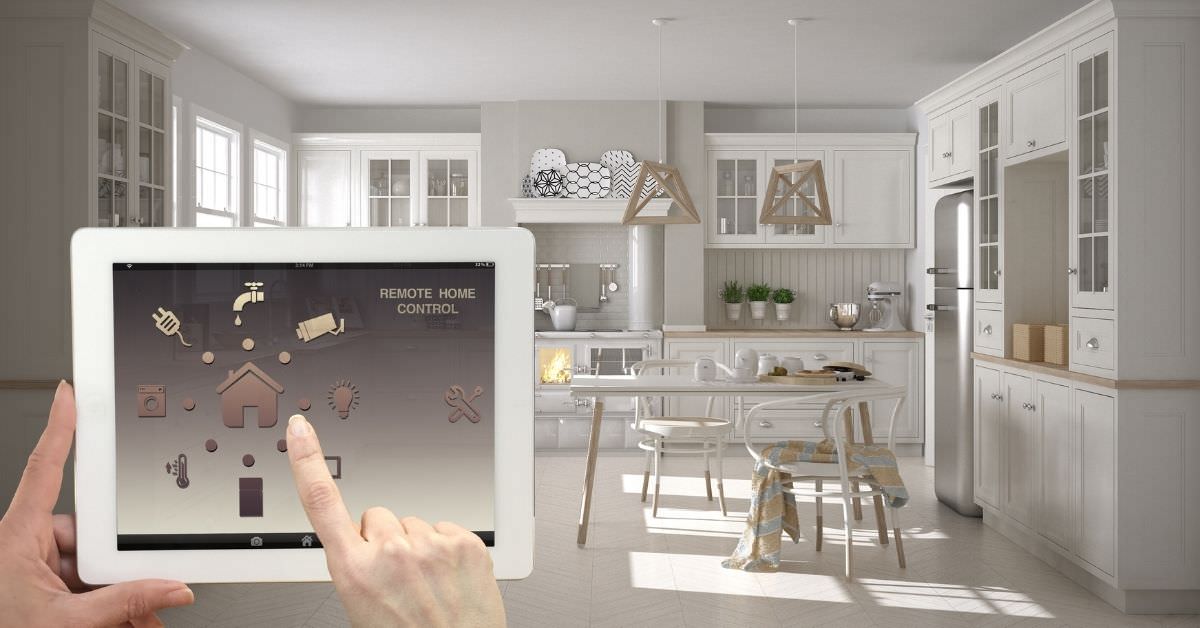 What is home automation, really?
Home automation is a convenient way of operating certain elements within your homes such as your TV, air conditioner, underfloor heating, doors, washing machines, driers, ovens and much more. All of these elements are operated using a smart device such as your smartphone, laptop or tablet.
The technology behind the automation of smart homes allows you to operate your home from anywhere in South Africa, or the world, as long as you have sufficient internet connection. When you begin to equip your home with these types of product marvels it is almost as though your home has graduated with a PHD in home management whilst other homes have only just left school.
Imagine this
To give you a more tangible idea of how smart homes can operate let's imagine for a minute that you have jetted off from South Africa and are on your dream holiday on a distant, remote island somewhere. There you are, lying on the beach in the hot sun, soaking up the rays and flushing away the stress. Not expecting a call your phone suddenly rings. You need to unlock the front door of your home to let in a family member or friend who is looking after your pets in your absence.
They forgot their key again and are standing outside your house in the pouring rain. Without a moment's hesitation, and keeping very calm, you simply pull out your smart device, open your smart home app and select "Open Front Door". Voila, they in, wet but happy and so are your furry friends.
You are able to allow whoever you want to access your home without having to leave a key under the mat or be there in person to unlock the door. There is so much that can be automated in your home and unlocking doors from thousands of kilometres away is just the tip of the proverbial iceberg.
Some cool smart home features available in South Africa
Before we get into the fun stuff, let us take a brief look at how your smart device is able to connect to something like your front door in the first place. There are two types of systems:
Wireless automation systems:
Wireless smart home systems make use of internet-connected devices and are often easier and less costly to install. You do need to make sure though that your wifi router can handle the bandwidth needed to connect multiple devices at the same time.
2. Wired automation systems:
Wired smart home systems use hard wiring to connect the system to a central hub within the house, which is then connected to your fibre internet.
A wired system is often more reliable, however, it can be more costly to install. On the bright side, it may be that installing this technology will increase the value of your home. According to Barclay's Mortgages 'Digital Homes Report' the demand for smart homes fitted with this type of technology is on the rise, even in sunny South Africa.
Both wireless and wired fibre internet connections are available from us here at RocketNet. You can check your coverage here and we can hook you up in no time.
Now for the fun features
Besides being able to open locks and switch lights on and off from anywhere in the world, home automation is beneficial in the long run if you are looking to save money. How? By your home automation system learning your patterns of behaviour.
Your smart home devices will be able to learn your daily routine and adapt accordingly to any changes in that routine. For example, if you wake up at 6 am every morning, your smart home will know at what time and which lights to turn on and when to turn them off again. It will know at what time you will arrive home from work and prepare for your arrival by turning on any outside lights that you might need to be able to see in the dark when trying to find the keyhole at the front door. You see, no more leaving outside lights on the whole day wasting electricity.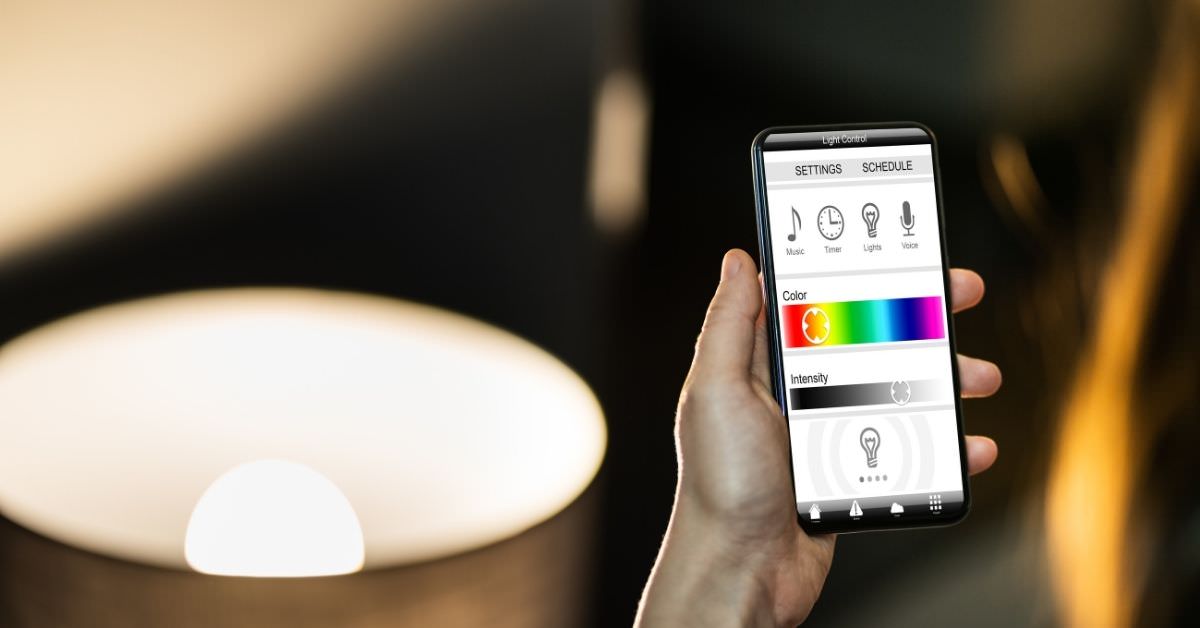 Smart homes make life a bit safer
Your smart home can even tell you when there is a motion being detected around your house. If somebody is at your house that shouldn't be there, then a smart security system can send you a notification to your smartphone. You can then log in to the security cameras, in real-time, to see what's going on.
From saving money with lights being switched off when you forget, to beefing up your security and staying safe you can see how using smart home technology can save you some cash and buy you peace of mind at the same time, which is priceless. These are just two of the many reasons for your home to go 'smart'.
Remember that personal safety is one thing but digital safety is another. When you set up all your smart home devices in South Africa make sure that you have strong passwords on all of them.
If that's a bit boring, then check this out
Okay, boring, automated lights and security, that is so 2019. Well, did you ever imagine that you wouldn't have to cut your own grass anymore? There is such a thing as automated lawnmowers. With its own docking port, your smart lawnmower can mow your lawn at the click of a button.
Need the house to be vacuumed? Well, your smart vacuum can do its thing whilst you are kicking back watching your favourite Netflix series. You can even feed your pets treats at night while you are out on the town.
If that still doesn't sell the idea of smart homes to you (we don't earn commission on any of these products by the way) then I don't know what will.
The smart place to start
If you are looking at getting started with automating your home, your best bet is to go check out Siri and Amazon Alexa. These are two of the most popular virtual assistants that function using AI (artificial intelligence) technology. These devices operate as a hub for all the smart devices you purchase that are compatible. For example, you can say, "Hey Siri switch off my bedroom lights", or "Hey Alexa boil the kettle for me". Unfortunately, you will still need to get up and pour the water into the mug.
The future of smart homes and buildings is very interesting, even spanning into smart estates. Soon, homes, cars and buildings will be able to cross communicate with each other opening up another dimension of possibilities.
In winter, your office building will be able to tell your car to start and warm-up because you are leaving the office to make your way home in the next five minutes. Your home will know how far away you are from getting back from the office and can begin to run a nice warm bath for you, having received the instruction from your car. Your office will turn off all the lights once everyone, including Elvis, has left the building.
The costs of home automation may look daunting at first, but the end result can be well worth it. It introduces simplicity into a stressful lifestyle. A smart home is a fun home, the only question left to answer is, how smart is smart enough?