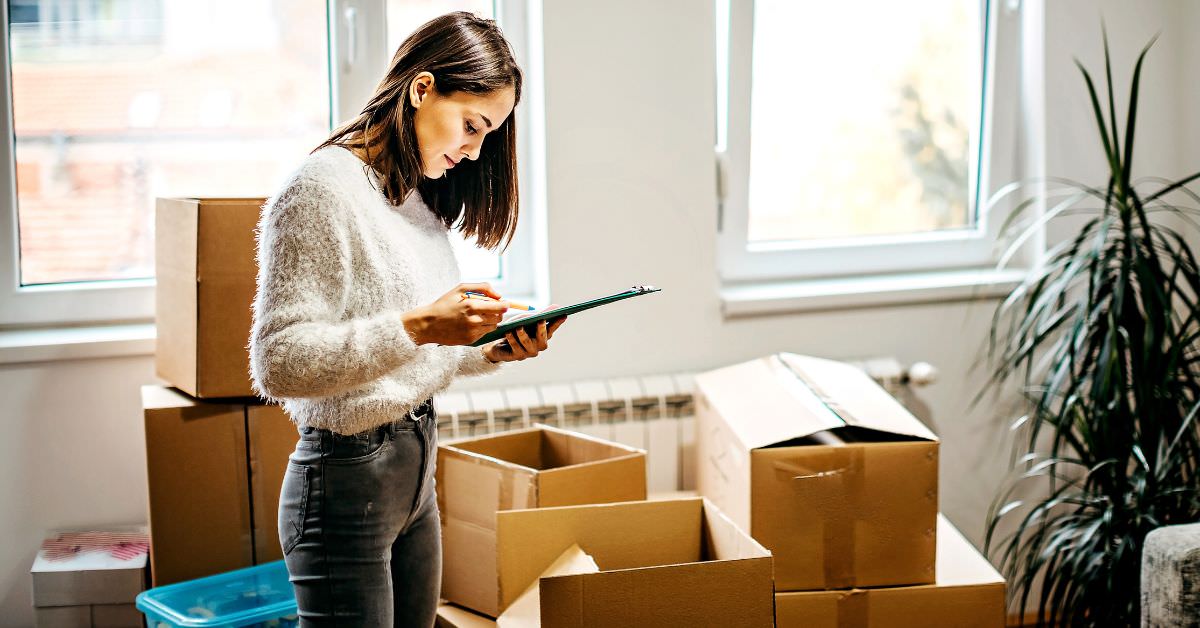 Moving is a long, arduous journey involving many boxes, packets, bags, and emotions. When moving house, a checklist goes a long way to help ease the burdensome process.
We researched and asked our staff who have moved at some point in their life what they would look out for when moving house. This checklist is a gift from us and covers as much as possible so emotions, tears and boxes can be kept in check.
The RocketNet when moving house checklist.
1. Decluttering when moving house is top of the checklist
Start the decluttering process simultaneously when preparing to put your home on the market. It is a dull, monotonous, and time-sucking task, but if you start early and tackle a little bit every day, it will seem much less by the time you start moving house. There will also be less to pack when moving house starts, and you can mark it off your checklist early.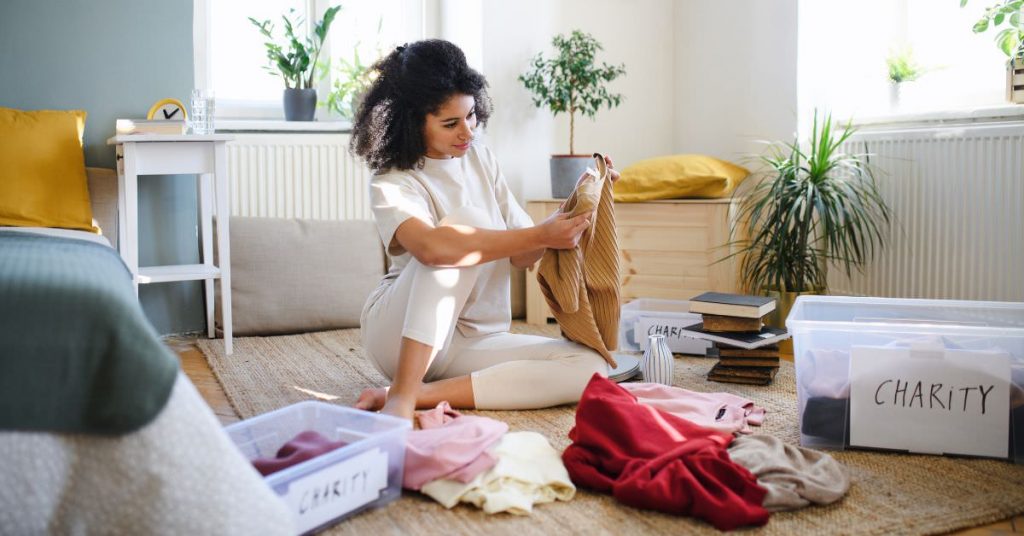 After decluttering, start packing the items you use least. If you are moving in summer, start packing your winter clothes first.
Pro tip:
Keep the grocery shopping to a minimum. You don't want to be packing kilos and kilos of frozen foods if not necessary.
2. Keep your valuables safe before moving house
The second checklist item is to keep safe those things you can't afford to misplace. Things inevitably get lost when moving house. Wedding rings, watches, jewellery, or other items of high value can be packed, sealed, and kept with a trusted friend or family member. 
3. Disassemble in advance
Our when moving house checklist item three is to dismantle furniture that needs it before you move. It always takes longer to dismantle than to assemble as the instructions got lost long ago.
Dismantle, pack, stack and keep the bolts, nuts, screws, and washers in separate ziplock bags. If you have more than one item to dismantle, label the ziplock bags accordingly.
Over time, move your family and belongings into one room in the house, preferably close to the door.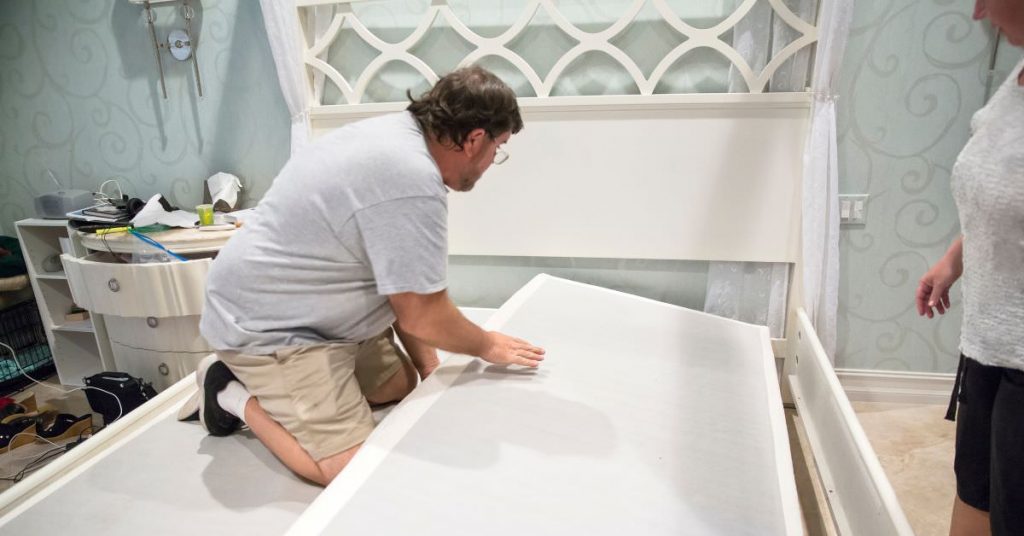 4. Use packaging to keep order
Using packaging helps with organisation and makes moving less stressful when you know where everything is. 
If packing yourself when moving house, use the correct sized boxes, packaging tape and a marker. Keep the packaging style consistent, like marking the items in the box on the top right-hand side. With fragile items, use fragile labels and be sure to pack these on top of heavier items. Companies like BOXMAN sell moving packages with all the essentials.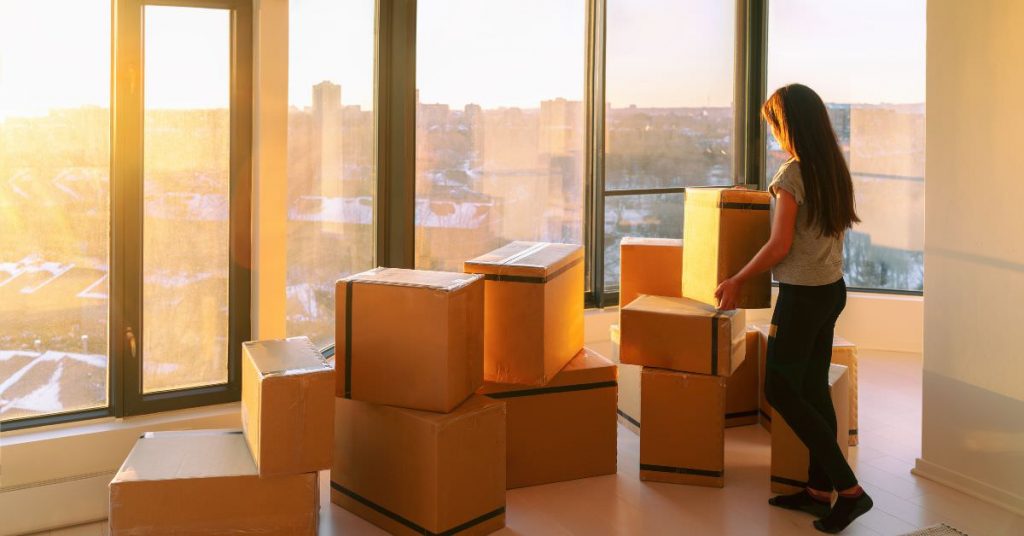 5. For the super organised
If you have the time and want to take organisation one step further for moving house, then create a checklist list of all items. 
Slide each inventory list into a plastic sleeve and attach it to the relevant box or boxes. You can break it down by room and then category. For example, the kitchen is the room, and appliances are the category with items like microwave, fridge, toaster, and mixer falling under that category. 
If using a moving company, you can send this list to them for quoting purposes. 
6. Keep some essentials aside
When moving house, add a separate checklist for some essentials you will need after arriving at your new destination. These can include the following:
Kettle
Snacks
Tea bags or coffee
A small milk
Toilet paper
Tissues
Cleaning goods like cloths and kitchen cleaner
This way, you won't have to rummage through your boxes in a frantic panic to get the kettle on.
7. Shifting essential services like fibre internet
When moving house, create a third checklist for third-party services. You have a lot to think about like insurance, security, DSTV and perhaps landlines. Fibre internet is an important consideration, and we want to keep you connected with as little stress as possible. Please follow the below guidelines for shifting your fibre internet to your new home.
7.1 The ONT must stay put
First, the ONT (optimal network terminal) is the little white box on your wall connected to the fibre wire and cannot go with you. If you take the ONT, it will not work at your new premises. Ask the estate agent if your new residence has an ONT device installed. 
If there is no existing ONT device at the new home, your ISP will charge a new installation fee.
7.2 You must provide cancellation notice
When moving house, remember to provide one month's notice to cancel your fibre internet at your current residence. If you don't cancel the fibre internet, you will be paying for the new homeowner's connection.
7.3 Installation turnaround time
A new service installation can take seven to fourteen working days to complete. If you can make an installation request at least one week before moving, that will speed things up.
7.4 If the previous owners haven't cancelled
RocketNet can only continue with your new order once the FNO (fibre network operator) has released the line from the previous owner. If the previous owners have not cancelled their fibre service, it may delay things. Ask the estate agent to confirm that they are doing their part to make everyone's lives easier.
Pro tip:
Don't forget to make a plan for when your internet service provider can collect the WiFi router (if supplied by them).
We trust our 'when moving home checklist' has been helpful. Happy moving!